Introducing Favorites & Lists: Bookmark Marinas, Harbors, Anchorages and More ❤️
Post written by Reid Burns, published on March 28, 2018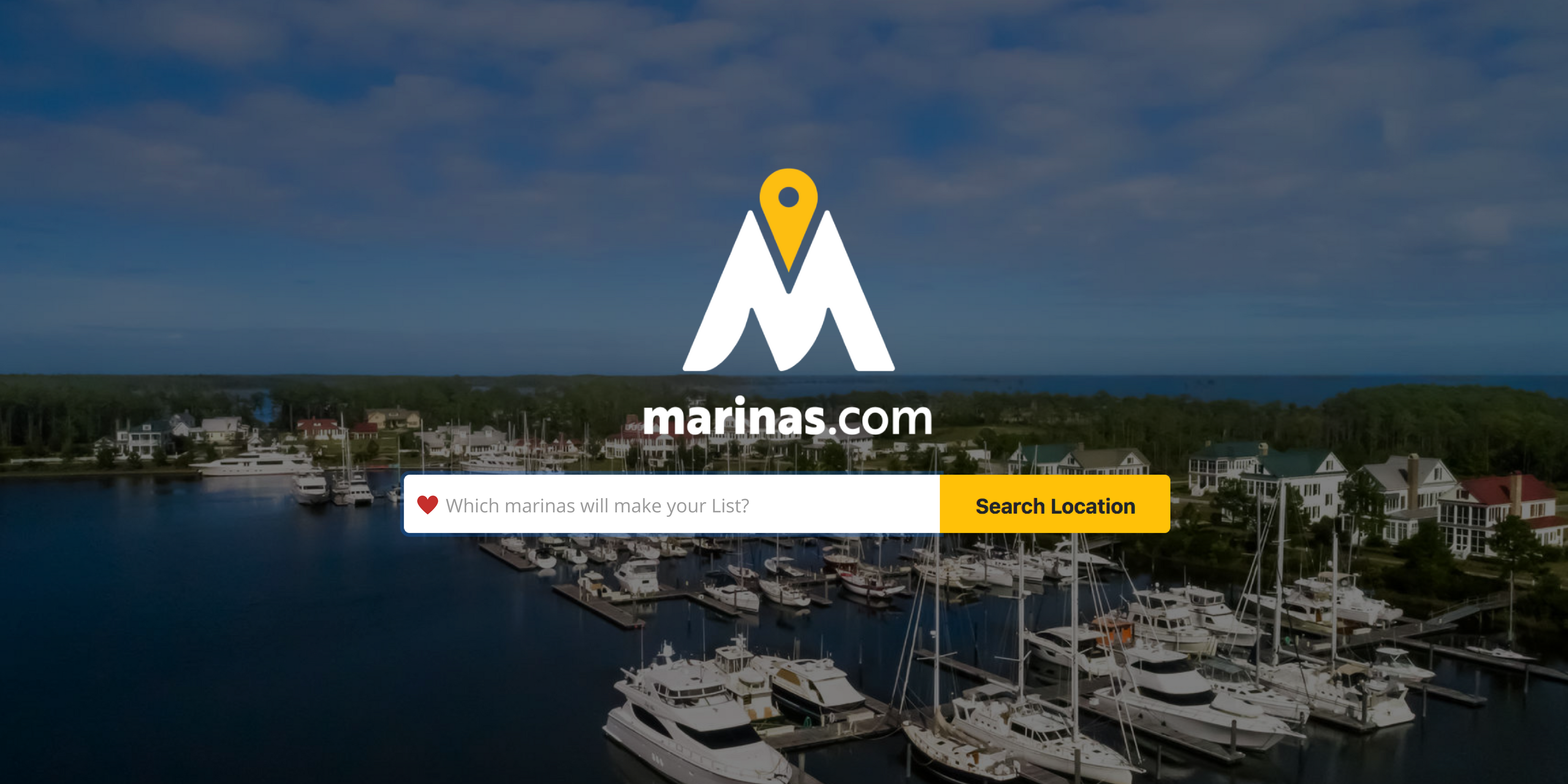 We're excited to introduce two new tools to help you plan your time on the water.
Marinas.com's new Favorites feature allows you to save the marinas that interest you most. As you browse the site, favorite any marina that catches your eye to view later and share with friends. You might also mark a marina as a Favorite after you've stopped in unexpectedly and want to remember to write a review, give feedback, or plan a return trip.
The new Lists tool helps your organize your trips and bookmark future stops. Create as many as you like – one for every state, harbor, or week of the summer – and easily share with your friends on the water.
Give'em a whirl – here's how to get started:
Adding a Marina to Your Favorites
Visit any location page on Marinas.com. Location page types include Marinas, Harbors, Inlets, Bridges, Locks, Lighthouses, Ferries, Landmarks, and Ramps. You can view this list and navigate to each location page type from the Explore tab in the top menu bar.

Once on the location page, click the ❤️ icon in the top right-hand corner.
And voila! You can view that location in your list of Favorites at any time.
Log in to your Marinas.com profile (click here to create your free account)

From any marina profile (or any other page on Marinas.com), click on 'New List' to start organizing your trip.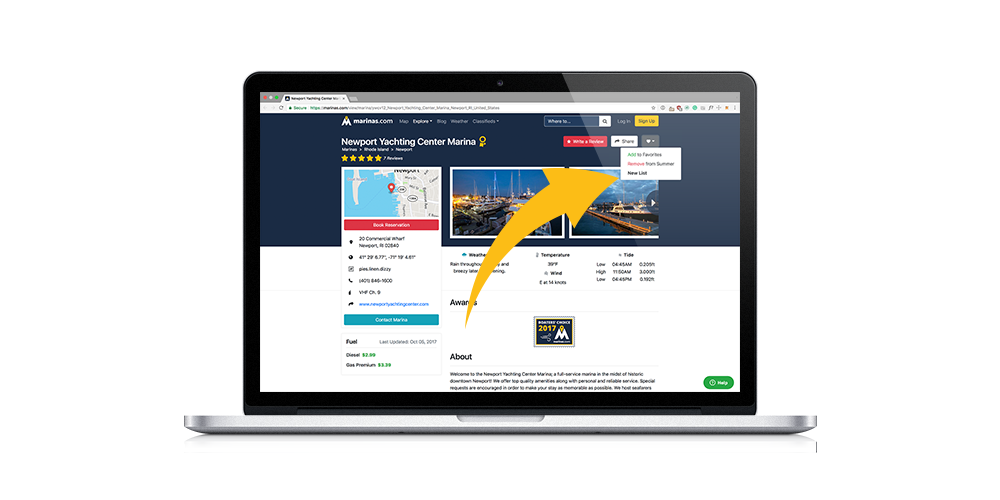 Name your list and add a description.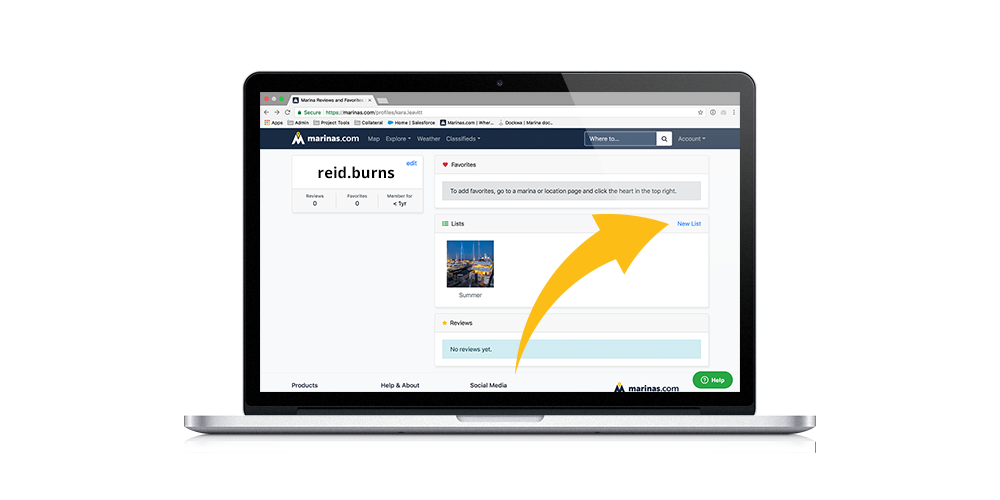 Once a list is created, you can add any marina, harborage, anchorage, bridge, etc.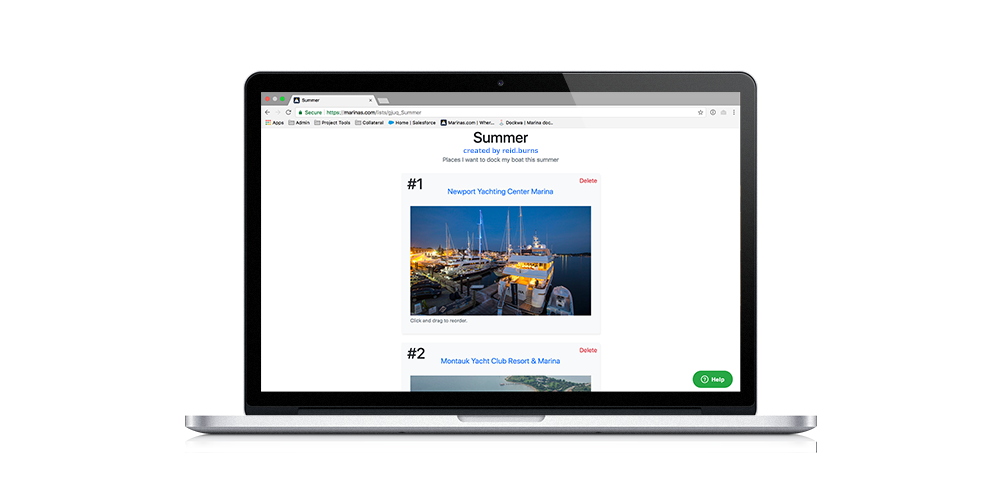 You can also:
Drag to reorder the order of destinations in your List
Share your List with friends or keep it private
Build multiple Lists
Rename and edit the descriptions on Lists
Questions? Feedback? Let us know – email [email protected].